Aspen Class
24th November, 2023
We have had an incredible month as we begin the countdown to our festivities.
Maths
We have had a very successful (and mathematical) month this November as we moved away from addition and subtraction. In this new block, pupils have been exploring multiplication and division in greater depth. We have been using arrays, number tracks and number lines to improve our understanding of multiplication and utilising many resources to experiment with division through sharing and grouping. Helpful supporting materials can be found on your child's MyMaths account as we regularly update tasks based around the activities we encounter throughout the week.
History
Yesterday we visited Stonehenge on our school trip. We explored the museum which had a 360 video of Stonehenge that showed how it had changed over time and then looked at the Stone Age tools, bones, fossils and models of Stonehenge. We also saw a skeleton of a human found near Stonehenge. Then, we walked around Stonehenge. It was huge! We thought about how it was built all the way back in the Stone Age and why it was built. Was it built as a burial ground or as a clock or as a place of worship for Druids? Ask your child what they think. Finally, we explored the Stone Age houses from the Neolithic period. Inside were wooden beds, fire pits and clay pots. The walls were made from chalk, wattle and daub with thatched roofs. We had a great time. Ask your child what their favourite part of the trip was.
Design Technology
We've been learning all about castles in our DT classes. We've learnt about their key features, what made the structures stable and how they were built to withstand attacks. Two weeks ago the children used all this knowledge to design their own and now they are following their castle plans to build their own out of cardboard.
Thank you to everyone that has sent in cardboard so far to be used in our DT lessons.
If you have more cardboard at home for your child to use to continue building their castle, please send them in with it on Monday.
We look forward to updating you on their castles in our next blog post.
20th October 2023
Welcome back to our class blog.
We have had such an exciting month and have so much to share with you!
Maths
In Maths we have moved from Place Value to Addition and Subtraction. The children have been adding and subtracting 1 and 2 digit numbers from 3 digit numbers. We have explored crossing into the 10s and the 100s columns using both place value counters and column method.
Science
In Science we have been learning all about igneous, sedimentary and metamorphic rocks. To show our understanding of how these rocks are formed, we used chocolate to create chocolate rocks.
For igneous rock, we placed chunks of chocolate into a bag, sealed the bag and then placed it into hot water. This melted the chocolate and it then hardened into one piece of 'rock'.
Sedimentary Rock required us to layer gratings of white, milk and dark chocolate and then press down to push it together, just like the sediments dropping to the floor of the ocean and pushing down on each other to form rocks.
To make metamorphic rock, we had to use our sedimentary and igneous rock. We placed the rocks together and applied heat from our hands to merge them and shape into a ball.
History and Science School Trip
On Wednesday 11th October, we visited the Natural History Museum to support our learning about the Stone Age and Rocks. We thoroughly explored the red zone, examining and touching lots of different rocks, learning more about how rocks are formed and how they are shaped by the elements. The children also experienced an earthquake and viewed precious gemstones. For history, we explored the human evolution section, seeing a range of skulls and models of humans, from Neanderthals to Homo-sapiens.
Until next time, have a great half term!
Welcome to the blog page for Year 3 Aspen, your new teachers have made a video to introduce you to the Autumn term and what to expect for the next few weeks at Birkbeck!
See you soon!
/i/video/Year3Welcome.mov
What an amazing start to a brand new school year for our Year 3s! We have come back to school with an incredible enthusiasm for our learning.
We have been reading two great new books that explore the lives of humans from prehistory in 'Stig of the Dump' and 'Stone Age Boy' and we have started to rewrite them in our own styles!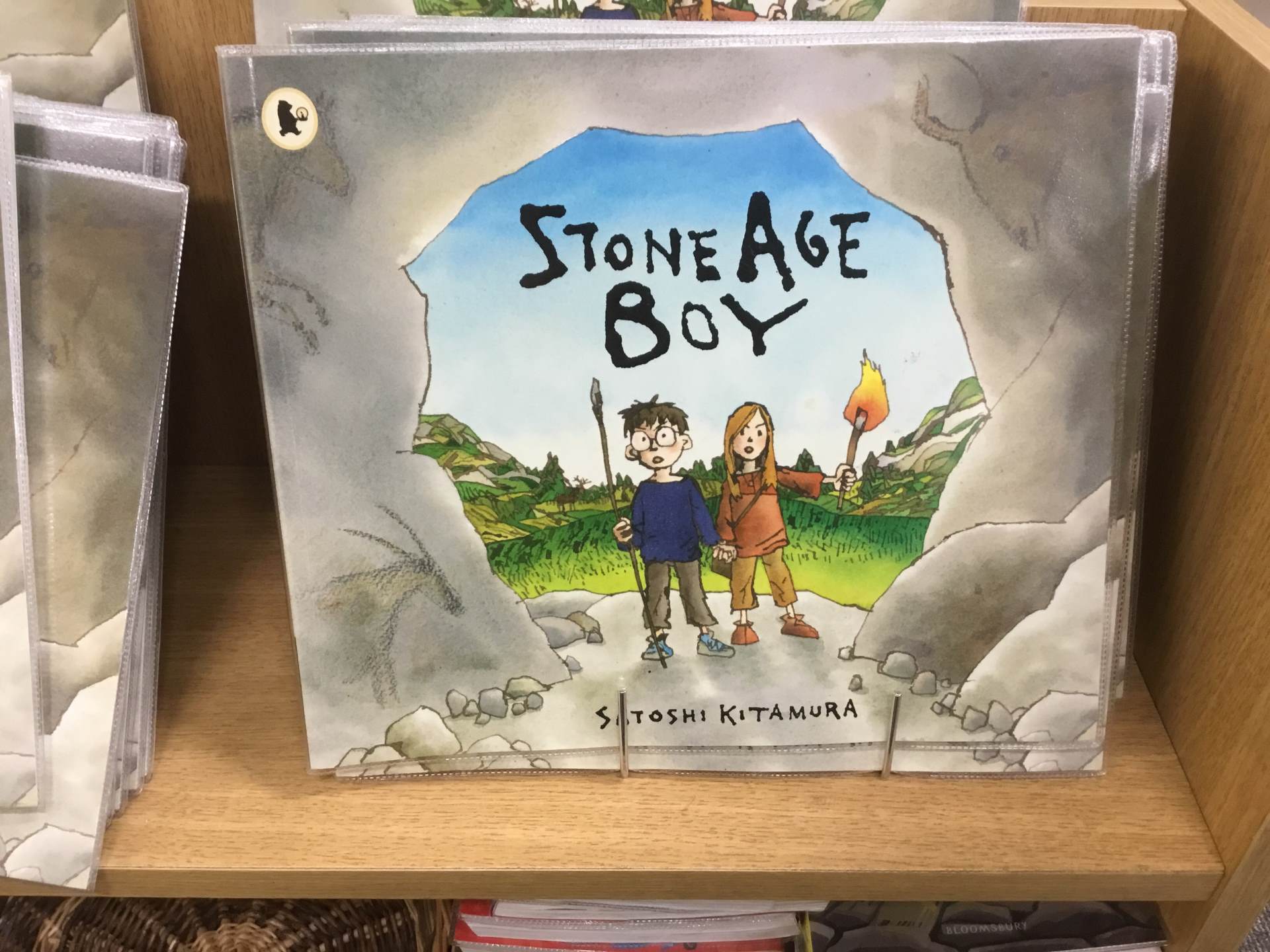 In Maths we have been getting to grips with our place value, using base 10 and place value counters to understand what exactly goes into a 3-digit number! We have just recently looked into number lines that go up to 1000!
We have gotten very messy in art as we attempted to create our own paints using water, flour, berries, leaves and beetroot!
And in Science, we have been analysising and catergorising rocks that have been on the Earth longer than buildings and cities based on their observable features...
Stay tuned as we explore more in Year 3 Aspen!